Dry Cleaning Pukekohe
Welcome to Findlays Drycleaners
We are a professional, friendly, family-owned Dry Cleaning company specialising in cleaning & repairing all forms of apparel from industrial workwear to ball gowns and suits. With over 60 years experience, you can trust Findlays!
Opening Hours | Monday-Friday: 8.00am-5.00pm, Saturday: 9.00am-1.00pm
Business Suits
Shirt Service
Suede & Leather Cleaning
Repairs & Stain Removal
Weddings & Balls
Workwear
High-viz Cleaning
Mats & Roller Towels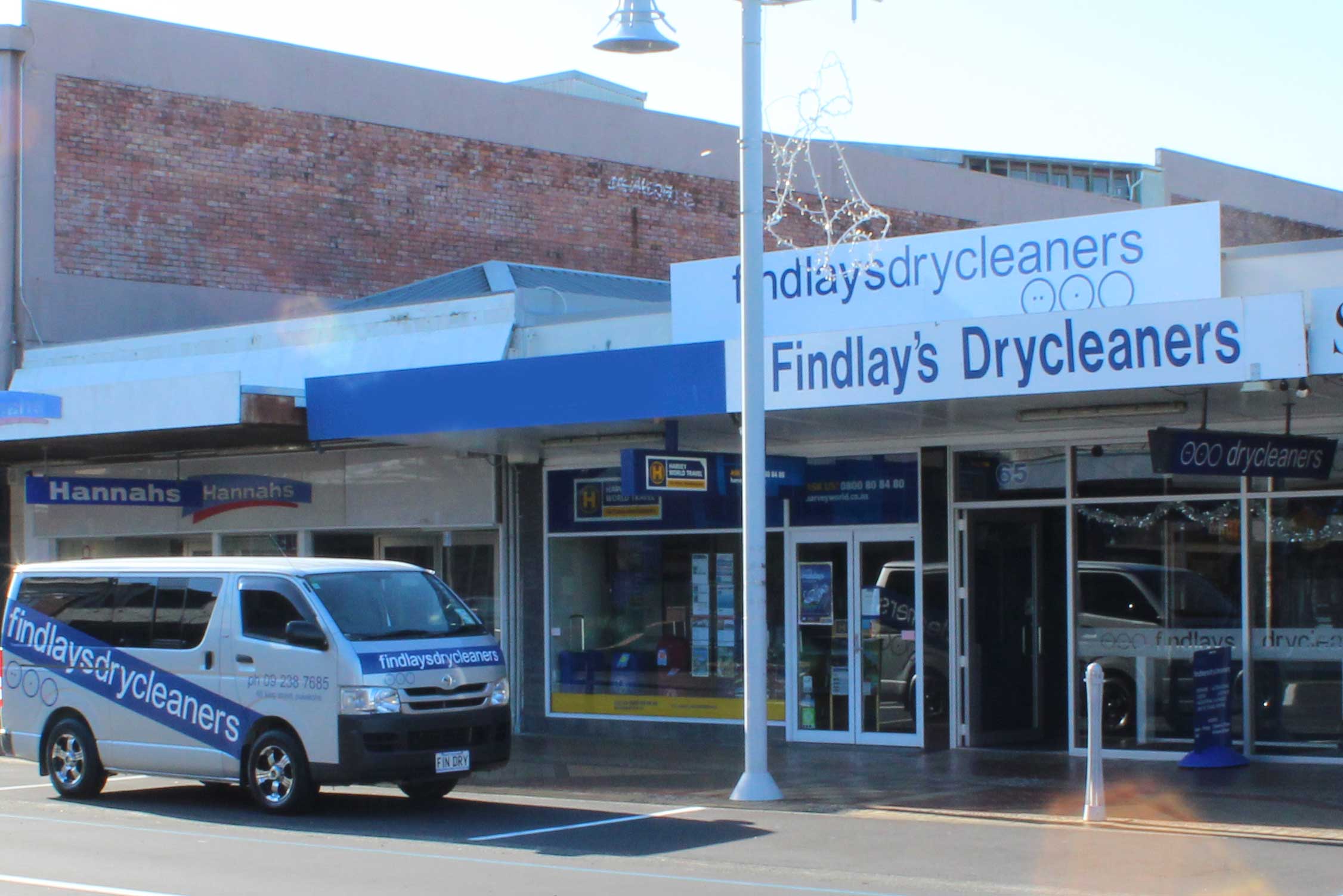 "Like many New Zealanders, I've spent quite a few years living overseas and one of the first things I look for when moving to a new city or town is a good, dependable launderer and dry cleaner so I was delighted to find Findlays when I came to live near Pukekohe almost five years ago.

During that period, Findlays have always got my things back to me on time, and looking very clean and tidy. It has been a great pleasure for me to get to know individual members of the team and I look forward to seeing them all for many years to come."
"After other dry cleaners refused to help, stopped into this company this morning. Unusual request maybe, to clean a large backpack and do it quickly as a have flight to catch. Fantastic service, they went out of there way to find a way to do it. Only a few hours later ready to pick up. Looks like new!

Highly recommend!

Thank you."
Free Client parking at rear of building